Readers, if there's one thing to know about me, it's that I love getting a shift in perspective. A slight twist of the lens, a zoom in or out, some new information provided: I feel a deep thrill to have an issue freshened, a story given new dimension. (In another life, I might have been a judge.)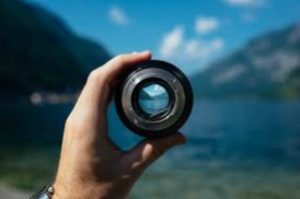 I usually keep these revelations to myself. I also don't usually talk politics on the blog (though you've shown your appreciation when I do; my post written in the aftershock of this year's election brought in huge numbers of views). But this weekend, I had a perspective shift that made me so much more optimistic about the future- yes, really– that I had to share it with you.
I've been feeling a mounting fear since President Trump's election. He is the first president in my lifetime for whom I can feel no respect, not for his policies and certainly not for his character. His lack of integrity and dismissal of facts, coupled with his disdain for free press and disregard for his fellows in government, boggles my mind. I am afraid for the future of our country, and though the huge turnout for the Women's Marches this past Saturday did provide solace, I was still unable to focus on anything but my fear and shock over Trump's inauguration.
This was my frame of mind when I read this article: The Positive Reframe: Why Trump's Inauguration is Not The Beginning of an Era, But the End. The article's author claims that Trump's election is a symbol of the conservative pushback against what has become evolutionarily inevitable: a globally inclusive, connected, technology-run society. Rather than an end to progress, Trump's presidency will one day be seen as a reactionary break, during which the progressive left will gather strength for great achievements in the years following. 
In other words, before progressive values can truly triumph, a backwards step is necessary. Arguably our greatest liberal president, FDR, would not have been given such power over the New Deal if not for the conservative policies of Coolidge and Hoover that landed us in the Great Depression. Similarly, Lincoln was able to rise as one of our nation's great heroes because of a string of prior presidents who failed to diffuse the tension between North and South. Both of these men were able to revolutionize societal change. That would not have happened if, just prior to their presidencies, things hadn't fallen apart. [Read more…]