Last Friday night, around 8:00 PM, I was tired. It had been a full day for me and a stressful one for the world. I was ready to get into my pajamas and snuggle with my baby girl on the couch with a mug of tea and some mindless television.
Instead, I cleaned the bathroom.
Let that sink in. I was tired and stressed. I needed comfort. And instead of allowing myself that comfort, I cleaned the bathroom. 
Why did I do this? Well, here's how the conversation went in my head: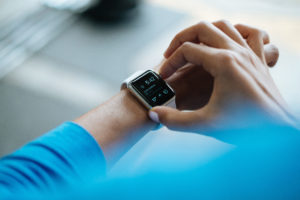 Leanne, side 1: "The day-planner says that we're supposed to clean the house on Friday. It's almost the end of Friday and the vacuuming was done, but not the bathroom."
Leanne, side 2: "You're the one who wrote that in the planner. It can just as easily be done another day."
L1 (feeling panic): "But it has to get done."
L2: "It looks fine. It could even wait until next Friday."
L1: "But… I have to check it off for today."
L2: "No, you don't! Just erase it! Or ignore it!"
L1: "I'll feel better if I just get it done. I'll go to sleep happy that the house is clean."
L2: (Rolls eyes, caves) [Read more…]