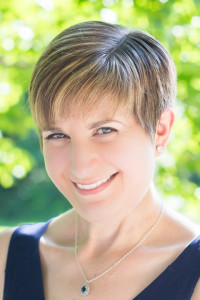 Leanne Sowul has three lifelong passions: writing, reading, and teaching.
Writing. Leanne writes historical novels that center on major events in American history, crafting the story to show the event through her characters' diverse perspectives. Her short stories and personal essays have been published in such places as Confrontation, Mothers Always Write, and Hippocampus Magazine; her essay, "The Gondola Ride," was chosen as part of a live performance by Writers Read in the summer of 2016. Her writing work is represented by Suzie Townsend of New Leaf Literary Agency.
Reading. Leanne believes that "a writer who doesn't read is like a chef who doesn't eat." She loves reading in all genres and often has several books in progress on her Kindle, phone, Audible app and in paperback. Her favorites include historical fiction (The Engagements by J.Courtney Sullivan; The 19th Wife by David Ebershoff); nonfiction that teaches her something new about herself (Better Than Before by Gretchen Rubin; 168 Hours by Laura Vanderkam); history books with a strong sense of story (Seabiscuit by Laura Hillenbrand; America's Women by Gail Collins); and the children's books that inspired her initial passion for reading and writing (Anne of Green Gables, Harry Potter, The Babysitters Club). To find out what she's currently reading, check the sidebar on the homepage or follow her on Goodreads.
Teaching. Leanne's "day job" is as a public school band teacher. She teaches 9 and 10 year old kids to play their first musical instruments, which gives her the unique ability to play every woodwind, brass and percussion instrument (just don't ask her about cello). She also runs a successful private flute studio with students participating in the highest level of solo and ensemble competition in New York State.
Leanne lives with her husband and two young children (older boy, younger girl) in the Hudson Valley area of New York, where they are surrounded by extended family and friends. Her other hobbies (when she has time for them) include hiking, yoga, baking, and fantasizing about travel. (Also, can eating be a hobby? Leanne loves good food.)
Contact Leanne:
Email: leannesowul(at)gmail(dot)com
Twitter: @sowulwords