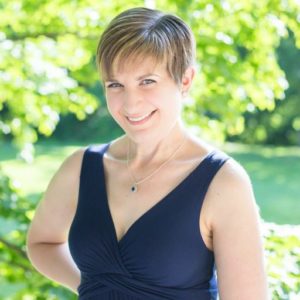 I, Leanne Sowul, have designed my life around my creative passions: writing, reading, teaching, music, and family.
Writing:
I'm a novelist and essayist. I've completed two adult historical novels (and two YA novels). My manuscripts are as yet unpublished, but my first novel, Before The Fire, earned me a fantastic literary agent, Suzie Townsend of New Leaf Literary Agency. Suzie and I are working together on what we hope will be my debut novel, book #3, tentatively titled Keeping Faith.
I also write essays and short stories that have been published in several magazines and literary journals; one essay, "The Lost Christmas Memory," won first prize in a 2017 contest. (See the "Writing Portfolio" page for details.) I also write the wellness column for DIY MFA, a website that helps writers improve their craft by focusing on writing, reading and building community.
Reading: I believe that "a writer who doesn't read is like a chef who doesn't eat." I love reading in all genres and often have several books in progress on my Kindle, phone, Audible app and in hardback or paperback. My favorites include historical fiction, nonfiction that teaches me something new about myself (Better Than Before by Gretchen Rubin; 168 Hours by Laura Vanderkam); history books with a strong sense of story (Seabiscuit by Laura Hillenbrand; America's Women by Gail Collins); and the children's books that inspired my initial passion for reading and writing (Anne of Green Gables, Little Women, the Babysitters Club series).
To read reviews of the books I finish each week, follow the Words From The Sowul Facebook page.
Teaching/Music: I'm one of those rare writers who loves her "day job." For the past 15 years, I've worked as an elementary band teacher in a large New York State district that is highly regarded for its music program. I teach 9 and 10 year olds to play their first musical instruments, which gives me the unique ability to play every woodwind, brass and percussion instrument (just don't ask me about cello). For the same length of time, I've also maintained a private flute studio with anywhere from 4-10 students. Many of my older students have performed at the All-State and All-American level, and a few have gone on to pursue music performance degrees at top universities.
Family: I'm happily married with two young children (older boy, younger girl) and two cats (older girl, younger boy), living in the Hudson Valley area of New York, where we are surrounded by extended family and friends.
Other hobbies/interests include walking/hiking, meditation, yoga, baking, and fantasizing about travel. (Can eating be a hobby? I love good food.)