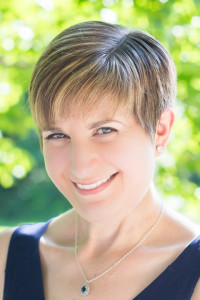 This page used to have a list of my writing accomplishments, along with a list of my favorite books and a little bit about my teaching job. It was basically like an online resume. And it was BORING. Seriously, even my eyes glazed over when I read it.
So I deleted it. Because you didn't click over to this page to find out where I've been published or what my agent's name is. (Suzie Townsend, New Leaf Literary.) You clicked over, I assume, for the same reason I look at author pages: to learn a little about the person hiding behind the stories, books and blog posts.
So instead of making you a list, I'm going to do what all writers do best: tell a story. Unfortunately, it's the story of Me, which makes it a lot more uncomfortable to tell, but for you, dear reader, I'm willing to make the effort.
Leanne's Story
Once upon a time, there was a girl named Leanne. She was born at the close of July* in 1981 to a pair of public school English teachers, Mark and Marjorie. And the three were happy in their Hudson Valley home with red kitchen countertops and a rose garden. Four years later, little sister Kaitlyn came along, and Leanne eventually got used to the new addition, but not before going through a phase where she requested that the baby's name be "toilet seat." Leanne and Kaitlyn played Barbies and Rainbow Brite, and Leanne always got to be the best dolls because she was the oldest.
After awhile, the house felt too cramped for the four, so they built a new construction up the hill on the back of their property, which henceforth put them in the very odd position of being able to spy on the people who'd bought their old house. There, Leanne got a bigger room, which pleased her introverted heart. She began to read and make up stories in her head. Her favorite book was Anne of Green Gables, and she wanted to be just like Anne when she grew up. She played flute in school, made a best friend**, and on Friday nights her family would clean the house and then eat Chinese food while watching Square One and Where In the World Is Carmen Sandiego. Life was good. (Obviously.)
Then Leanne became a teenager, and it got all kinds of awkward. Oh, the braces! Oh, the early-90s glasses! Oh, the acne! But none of that mattered after she turned fourteen. Not because it all went away, but because she was diagnosed with thyroid cancer, and that tends to put perspective on a few chin pimples. She spent high school going back and forth between surgeries (four total) and radioactive iodine treatments. In between, she strove for normalcy: playing flute in school, reading and making up stories in her head, having sleepovers with her best friend, cleaning the house and eating Chinese food on Friday nights. She also added a few other super-cool activities like drama club, marching band and taking AP classes. When she graduated, she was cancer-free and ready to move on with her life.
Leanne went to the Crane School of Music at SUNY Potsdam because she wanted to become a music teacher. Teaching was in her blood (see above: parents) and music had saved her life in many ways during the cancer years. She got off to a rough start in college, hooking up with the wrong boyfriend and getting a little too drunk on freedom*** to focus on her classes, but eventually straightened herself out. She found the right boyfriend, a sax player named Nick****, auditioned her way into all the best musical groups, and graduated magna cum laude. She also made lifelong friends, because musicians are awesome, and Potsdam musicians ("Cranies") only have each other to hang with, because Potsdam is a tiny town in the middle of nowhere. (The town of "Madstop," from Nightmare on Elm Street? That's Potsdam.) She kept dating Nick and they both got teaching jobs back in the Hudson Valley, where, coincidentally, both of their families lived. Eventually they got married and bought their own house, just three streets over from where Leanne grew up.
After several years of teaching, plus getting her masters in education from SUNY New Paltz, Leanne entered her blue period and was feeling a little lost in life. Her grandmother had just died, and she spent a year or so coping with depression. One of the things that saved her was keeping a journal. She'd done it all through high school, and it helped her process her feelings in a big way. Soon, journaling wasn't enough, and she decided to take fiction writing classes. The second short story she wrote for her first fiction class was very well-received, and the teacher recommended she try for publication. It took a few years of editing and researching the publishing industry, but in spring 2014 Leanne finally placed that short story, Amish Girl. In the meantime, she worked on a novel about the Triangle Factory Fire of 1911, and after much re-writing and querying, she placed it with an agent in spring 2016.
Leanne still lives with her saxophone-playing husband in their Hudson Valley house, although it's much more cramped now with two children (older boy, younger girl) and two cats (older girl, younger boy). She divides her time between mothering, teaching and writing, and has never been happier.
She still wants to be Anne of Green Gables when she grows up.
*Not July 31, Harry Potter's birthday, but pretty close. The prophecy could have been taking about me! If, you know, I was a wizard and not a boring old muggle.
**Still her best friend. Hi, Laura!
***Drunk on freedom. Not literally drunk. I learned pretty fast that I have terrible tolerance for alcohol.
****You know what they say about sax and flute players. Oh, you don't know? They just tend to date each other. That's all.
Contact Leanne:
Email: leannesowul(at)gmail(dot)com
Twitter: @sowulwords