Apr 24, 2015
In this series, I give a brief snapshot of three unrelated books that I recently read and enjoyed. If you decide to read them too, I'd love to hear what you thought!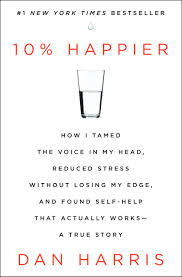 The Category: Memoir/Self-Improvement
The Book: 10% Happier by Dan Harris
In Three Words: Exploration. Meditation. Change.
Biggest Takeaway: For some reason, I thought this book was a self-improvement tome along the lines of The Happiness Project. I wasn't completely wrong, but it read more like a memoir. It was a surprisingly personal journey, written by a public figure. I was impressed by Harris's genuine account of his journey toward emotional/spiritual growth and increased life satisfaction. And I've been inspired to try doing meditation outside the yoga studio.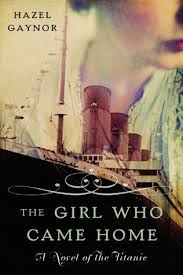 The Category: Historical Fiction
The Book: The Girl Who Came Home: A Novel of the Titanic by Hazel Gaynor
In Three Words: Titanic. (Do you really need another two words?)
Biggest Takeaway: I was very excited to read this book because it's the same time period and concept as the novel I'm re-writing. (Yup, I'm still on that book. I can't give it up. More on that later.) I also wanted to peek at the novelist's agent (publishing tip: look at the "acknowledgments" section of any book in your genre to find the writer's agent). Done and done! Great research.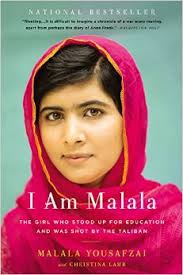 The Category: Memoir
The Book: I Am Malala by Malala Yousafzai
In Three Words: Shocking. Humbling. Inspiring.
Biggest Takeaway: I am ashamed to say that I had no idea what was truly going on in Pakistan during the initial Taliban infestation until I read this book. I often had a hard time getting through all the pain and misery in this story, but I powered through because of Malala's uniquely positive voice and her mission: education and growth for girls and women. (Here's my attempt at being a Fangirl: "That's my VERY FAVORITE MISSION!")
This book may be the start of a new project for me: read a book set in or about every country in the world. Pakistan: check.
If you have read any of these books or can suggest similar reading, please share below!