So here's something ironic: I'd planned this post for July 1, but I didn't get it posted in time because I was… working on my July writing goals.
(Actually, that's only half true. I was also binge-reading Elin Hilderbrand's new book The Rumor. Fantastic summer read. More on that in the July book review.)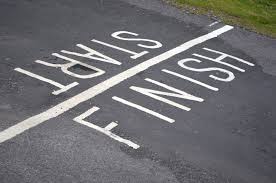 But seriously, I'm so close to the end of my re-write, I'm choreographing the "final word" victory dance.
This year, I've been making seasonal goals instead of annual ones. I like this system because it's impossible to foresee how life circumstances might change over the course of a year, but a season is more manageable. Thinking seasonally also forces me to be mindful of the need for more sleep and self-care in the winter, extra time spent outdoors in the spring, and the start of a new school year in the fall. My summer season is the shortest, as I only plan for July and August, but also the most productive, because I'm not teaching full-time. [Read more…]