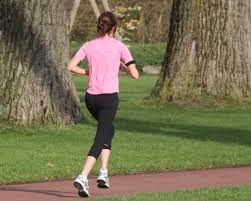 Imagine you're training for a marathon. You start off strong: you're highly motivated, and you're sticking to an ambitious training schedule. Everything is going as planned.
Then, one day, you twist your knee. You're forced to rest, to take a break. This is frustrating, but you know it's necessary. You wait.
Several days go by, and you start to feel better. You're itching to start training again, so the very first day you feel ready, you go out to run. You feel pumped. You want to make up for lost time. So you go for a long, intense run, throwing caution to the proverbial wind.
But you fall on your face. You re-injure yourself. As you lie on your couch later that day, you tell yourself, "I guess I wasn't ready. But I so WANTED to be ready."
That's what I said to myself this morning. "I WANTED to be ready." Except I wasn't talking about marathon training. I was talking about writing. [Read more…]