This month I'm going to list the books in reverse order, from least to most favorite.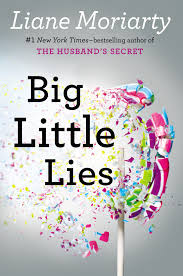 5. Big Little Lies by Liane Moriarty
"WHAT?" you're thinking. "But Leanne, you LOVE Liane Moriarty! Didn't you adore The Husband's Secret? And just last month, you gave The Last Anniversary a rave review." Well, this book was the exception. Like most of Moriarty's books, Big Little Lies is written very tongue-in-cheek: a caricature of a slice-of-life. Unfortunately, in this book, Moriarty attempted to balance the lightness and humor with a much-too-dark subject: domestic violence and sexual abuse. In my opinion, the balance did not succeed. I also disliked her technique of using "interview" quotes interspersed between chapters, generally from people who weren't part of the main story. I found it confusing and it took me out of the narrative. I did read all the way to the end, but it left a bad taste.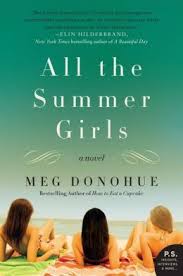 4. All The Summer Girls by Meg Donohue
I'd never read anything by Donohue before, and I did like her writing style. Her descriptions were beautiful, her analogies enviable. But the story had weak premise: three former best friends keeping secrets about the night of a brother's death years before. All blamed themselves, yet none of them discussed it in the intervening years. The idea seemed to be that the unburdening of the secrets would solve their personal problems, but I didn't see any true catharsis for any of the girls. Some of it was outright unrealistic: for example, Dani, the drug addict, actually quit cold turkey in the middle of the book. Only one of the girls, Vanessa, had a storyline that showed true self-discovery. And Kate, the sister of the dead boy, rekindled a romance with her former fiancé at the end of the book. I found that particularly awkward, as the only scene between the two was at the beginning of the book when he dumped her. How was the reader supposed to be invested in the relationship? Continue reading