I've had very erratic luck with books this summer. I've raced through some, took my time with others, and abandoned one or two. I feel a lot of guilt over abandoning books, particularly ones that have gotten rave reviews, but life is too short to force myself to read something I'm not really into. Plus, if I'm not enjoying the book I'm reading, I'll just stop reading completely. Better to switch to something else.
Rather than give a synopsis this month, I linked the title to the book's Goodreads page. You'll find detailed synopses and reviews there. (I know, I'm being a little lazy- it's just been a busy week!)
Books I raced through: 
The Last Anniversary by Liane Moriarty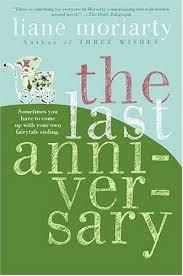 Why I raced through it: Moriarty's characters are so thickly tangled, yet so very unique. Her novels have plenty of dramatic tension, tempered with a good dose of humor. It's an appealing combination, all the more fun because I always know I'm going to enjoy it from beginning to end.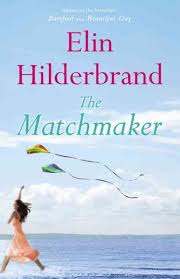 The Matchmaker by Elin Hilderbrand
Why I raced through it: I just love Nantucket novels, and I love the way Hilderbrand really gives the reader a sense of being on the island, capturing its beauty and the passion she has for Nantucket. But I can't say I enjoyed this one as much as her other books. The characters didn't feel real enough to me. I think Hilderbrand allowed the device of Dabney's matchmaking to overrun the heart of the story, which was Dabney's rediscovering of herself. Continue reading